Our Dermalinfusion in Newport Beach is a skin rejuvenating treatment that can help you have firm, glowing skin, hydrated and smoothed. The three-step procedure includes exfoliation, deep cleansing, and the infusion of serums. The custom serums address many different concerns regarding the health and vibrancy of your skin.
---
What is Dermalinfusion?
Dermalinfusion is a unique approach to skin resurfacing that revitalizes the treated area using a combination of serums to enhance your individual skin quality. After exfoliating and clearing the skin of dirt and other impurities, one or more of the following formulas will be infused into your skin:
Ultra-Hydrating Serum
Skin Brightening Serum
Vitamin C Serum
Pore Clarifying Serum
How is Dermalinfusion customized?
Dr. Cerni will listen to your specific concerns during an in-depth consultation. Your treatments are customized with a combination of Dermalinfusion serums. The specially-formulated serum can be used to improve tone and texture, hydrate the skin, or diminish the look of fine lines and wrinkles. Clinical studies about Dermalinfusion indicate that more than 30% of the serums remain in your skin for up to 72 hours after treatment, proving the benefits of this unique method of skin rejuvenation.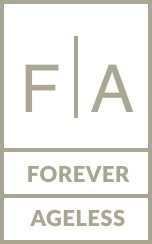 A New Standard in Aesthetic Care
Gallery
What can I expect from Dermalinfusion treatments?
Treatments are quick and minimally-invasive. The small cleansing device is easily maneuvered across your skin, resulting in a light pressure that is pleasant to experience. A Dermalinfusion treatment in Newport Beach takes about one hour or less, depending on the areas being treated. The face and neck are the most common treatment areas, followed by the arms, legs, and back. The device is even gentle enough to be applied around the lips and eyes.
What are the benefits of Dermalinfusion?
Some skin resurfacing treatments can be abrasive, but the Dermalinfusion system is gentle and adaptable. Other benefits include:
Quick treatment time
Highly customizable
Very few side effects
No downtime
Natural ingredients lead to low risk of complications
Noticeable improvement in the look and feel of your skin
Dermalinfusion is a modern approach to skin rejuvenation that initiates your body's natural healing process to restore your skin, so it is healthier, plumper and more youthful.
Are there risks associated with Dermalinfusion?
Dermalinfusion treatments are almost free from risk. Dr. Cerni is committed to maintaining a clean and well-maintained facility with the highest standards of sterility. Because the procedure is gentle, you will likely not experience any adverse side effects aside from slight redness that dissipates quickly.
Why is Forever Ageless the best resource for Dermalinfusion?
Dermalinfusion relies on the skill of the doctor to infuse the serums at the right depth. Dr. Cerni of Forever Ageless is a highly trained, board-certified physician who is a leader for arguably some of the best surgical and non-surgical procedures in Newport Beach. His vast knowledge of the human body and attention to detail mean each procedure is executed with precision and an artistic eye. You will not regret turning to Forever Ageless for your cosmetic procedures.
FAQ

Dermalinfusion
How much does Dermalinfusion cost?
Your final cost can vary based on the size and number of treatment areas and the number of sessions needed to make a visible improvement. Treatments are typically cost-effective, averaging about $175. Dr. Cerni works closely with each patient to determine the best course of action and provide an accurate cost in your case.
What results can I expect?
Dermalinfusion serums immediately go to work, improving the tone and texture of your skin. You will experience smoother, more radiant skin and fewer skin imperfections after your treatment. Your skin's natural healing process will revitalize the area for glowing skin. It can take up to four to six treatments to maximize your results.
How often can I have Dermalinfusion treatments?
Dermalinfusion treatments are easily tolerated and can be repeated on an as-needed basis for a refreshed look. Some people even choose to undergo this skin-revitalizing treatment often as every two weeks. Dr. Cerni will discuss your long-term treatment plan with you. There is nothing more attractive than refreshed, glowing skin – and Dermalinfusion in Newport Beach can produce remarkable changes in your skin quality.